Number 9
This bike was sold on Ebay in 2017.
The American seller told me to have sold it to an Asian buyer.
I have contacted the seller several times but I have not had more information.
Honda CB 1967 Description
For those of you that follow this marque- we know how difficult it is to find one in any condition. This bike was found in an old Asian bike collection of "not so pretty" ones . Granted – it's not ready for any concourse show – however – short of a few missing parts (exhaust/full front fender/right side cover decal/tank badges) it appears pretty complete. There is a dent"push"on the right side of the tank just right of the gas cap. The engine does turn over freely and the wheels turn. If the crustiness is of concern – it obviously isn't a project for you. Engine number is CB450E 1014232. From all appearances – it appears to be a legitimate example.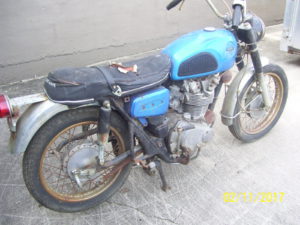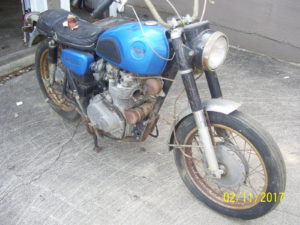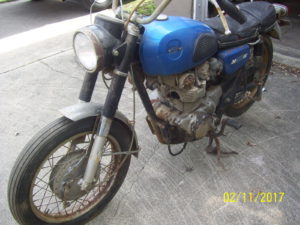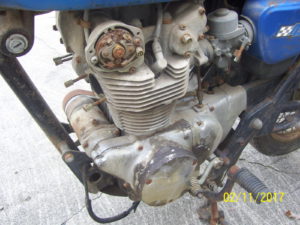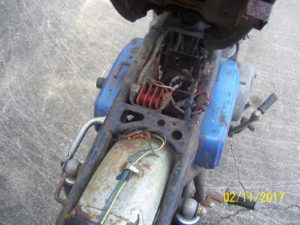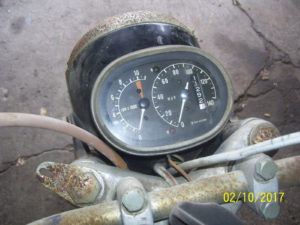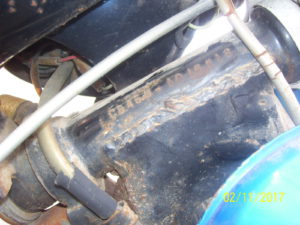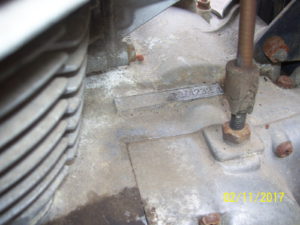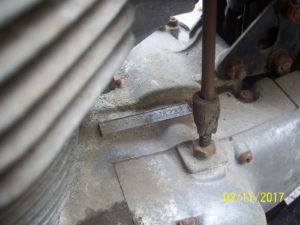 Arrived in Thailand